Kunstverein Braunschweig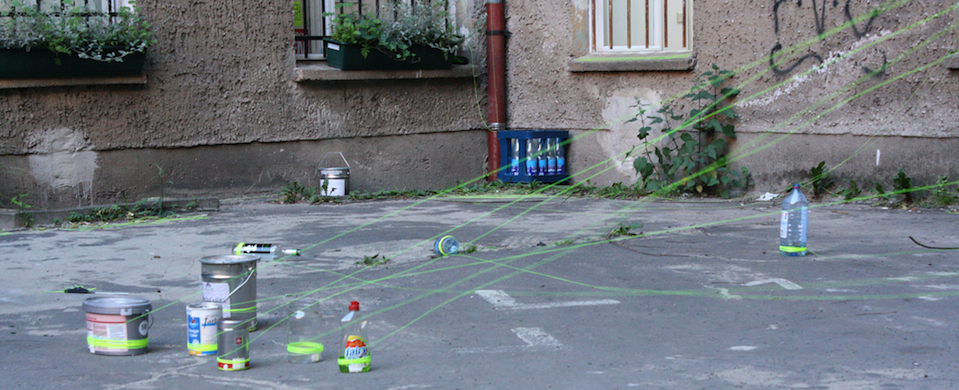 ---
Within the framework of its new group exhibition, the Kunstverein Braunschweig is showing a performance series at the interface between the visual and performing arts during the Festival Theaterformen.
---
Exhibition
Process, Performance, Presence
11/06 – 21/08
TUE – SUN 11:00 – 17:00
THU 11:00 – 20:00

Process and performance are closely connected. A multitude of artistic concepts arises out of the fine nuances and exchanges between these two terms. The exhibition has gathered together pieces by international artists for whom their process itself, and the change that it provokes, is a constitutive element of their work. This might apply both to the original process of creation, and to changes that only gradually become visible in the work once it is displayed, or that come into effect through a performative action. The show will change over the course of its run, and that is therefore all the more dependent on the recurrent presence of its audience, so that these – sometimes performative – processes can be witnessed.
The exhibition will be accompanied by an extensive supporting programme, including talks, artist Q&As, performances, guided tours and workshops.
---
Performances
Sadaharu Horio & KUKI
FRI 10/06 21:00
SAT 11/06 16:00
SUN 12/06 16:00
As member of the Gutai movement, Sadaharu Horio's work is guided by the motto Atarimae-no-koto (a matter of course). In the Kunstverein Braunschweig, Horio and the artists from the KUKI group will present an installation that mutates between sculpture and set design, and changes over time. During the consecutive performances, taking place over a three-day period, the artist will introduce stimuli to push this process further.
Sadaharu Horio (*1939 in Kobe, Japan) was a member of the Gutai avant-garde association from 1966 to its dissolution in 1972. With around a hundred exhibitions, actions and performances a year, Horio is an influential figure in Japanese contemporary art.


Eva Meyer-Keller
THU 16/06 17:00
For her Pulling Strings installation, Eva Meyer-Keller has developed a space-oriented choreography, in which found objects are set into movement. The process of this performative "strap-pulling" does not just change the relevant order (and lay-out) of the location of these events, but above all our perception of it.
Eva Meyer-Keller (*1972, lives in Berlin) works at the interface between the performing and visual arts. As well as producing her own individually-developed performances, installations and videos, she has also participated, among other things, in projects by Baktruppen and Jérôme Bel.


Awst & Walther
THU 16/06 17:30
Awst & Walther's work creates a sphere of coexistence, which pushes human beings out of a position at the centre of all existence, and instead places them in an equal relationship to everything organic and inorganic. Human beings and non-human beings meet as equal partners and reason with each other through their own material, spatial and temporal dimensions.
The Welsh-German artist duo Awst & Walther (founded in 2008) uses their work to explore the issues of the world as remodelled by human beings and the relationship of individuals to their spatial and social environment.
---
GUEST ROOM
When you read this letter, I am no more in this world
Martine Dennewald will present an installation by the Malayan performance artists Faiq Syazwan Kuhiri, Mark Teh, Syamsul Azhar und Won Tay Sy: When you read this letter, I am no more in this world.

Artists or curators are invited to make use of the room, which originally served as the guestroom of the Villa Salve Hospes, to comment upon and critically engage with the respective main exhibition.
---
Kunstverein
---
10.06.19:00 Uhr . Opening / 21:00 Uhr . Sadaharu Horio & KUKI

---
11.06. - 12.06.11:00 - 17:00 Uhr . Exhibition / 16:00 Uhr . Sadaharu Horio & KUKI

---
14.06. - 15.06.11:00 - 17:00 Uhr . Exhibition

---
16.06.11:00 - 20:00 Uhr . Exhibition / 17:00 Uhr . Eva Meyer-Keller / 17:30 Uhr . Awst & Walther

---
17.06. - 19.06.11:00 - 17:00 Uhr . Exhibition

---
Admission4 Euro . Concessions 2 Euro

---