Miss Revolutionary Idol Berserker
革命アイドル暴走ちゃん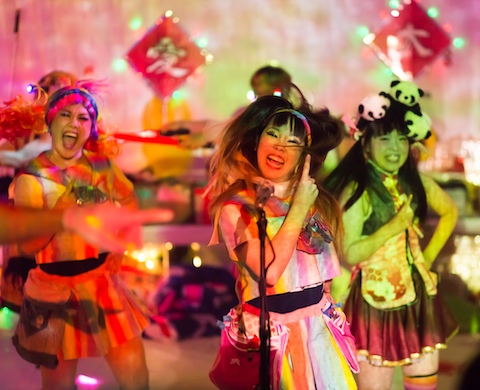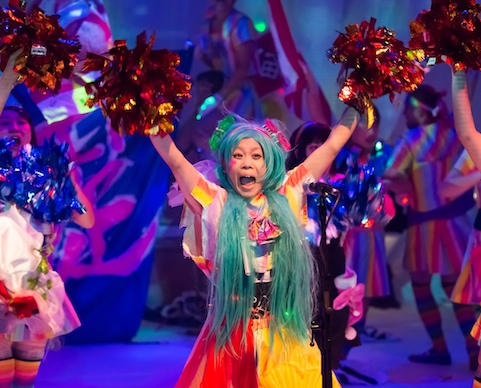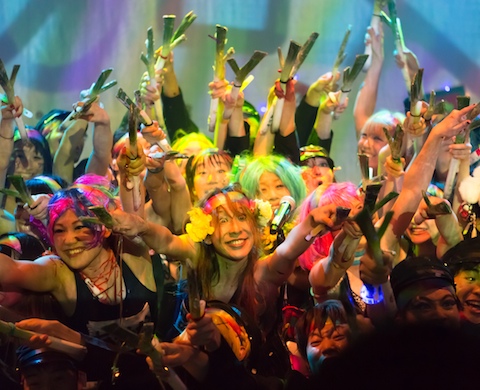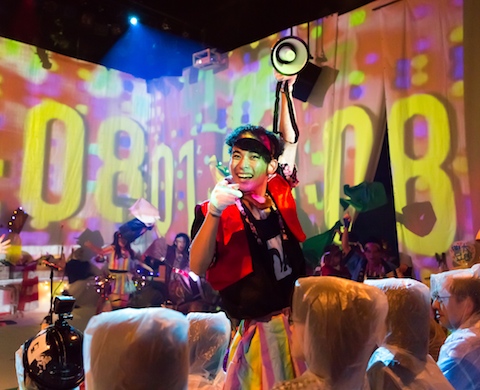 ---
Toco Nikaido . Tokyo . Japan
---
A Pop-Dance-Video-Ecstasy with a Cuteness Alarm
Toco Nikaido and her troupe, Miss Revolutionary Idol Berserker, will teach Braunschweig how to be afraid in a collaborative and over-the-top show!
In Japan, the term idol refers to a particular type of star: female, kawaii (cute), and perfectly constructed right down to her biographical details. Superfans express their boundless adoration of the idols by devoting themselves to the art of the otagei, painstakingly studied dance routines dedicated to their role models. Nikaido's most recent performance brings this specifically Japanese teenage culture onto the stage with brash hysteria. Maximum sensory overload, cosplay costumes, karaoke videos, chaos, water, glow sticks, tofu and seaweed are the rough love tokens offered by the genetically modified cheerleader monster to its audience.
Warning
Use of water, confetti and foodstuffs in the audience area.
Ear protectors and rain ponchos will be handed out before the start of the performance.
Please wear resistant clothing and footwear, and quickly post your personal pictures and videos of the performance on social media.
Website Miss Revolutionary Idol Berserker
Concept . Director . Music Toco Nikaido Stage Manager Takehiro Watanabe Assistant Directors Chihiro Murata . Akimi Miyamoto With Masami Kato . Amanda Moore Waddell . Eri Takamura . Taishi Dekimoto . Moeko Saga . Kosei Hashimoto . Taketomo Abiru . Fuma Toda . Go Matsushita . Shun Hirose . Shiori Ichiki . Yuri Horinouchi . Juri Nakagawa . Momo Suzuki . Arisa Kobayashi . Kazuma Hashimoto . Kao Narita . Saki Kato . Misaki Masuda . Yumi Maruhashi . Chisa Aone . Ami Sato . Ayane Nasuno . Haruna Kobayashi . Tsuyoshi Yoneyama Sound Ryota Kakei Lighting Ayumi Iizuka Video Saki Aihara Translation Kyle Seiya Hogue
With the support of Japan Foundation
Within the framework of Our Common Futures supported by the German Federal Cultural Foundation
---
LOT-Theater
---
09.06.21:30 Uhr

---
10.06.17:30 Uhr / 21:30 Uhr

---
Admission
Advance booking 18 Euro . Evening box office 20 Euro
Concessions
Advance booking 9 Euro . Evening box office 10 Euro
Introduction
10.06. 17.00 . Foyer LOT-Theater
Duration
ca. 45 min . no interval
Language
Without words
---
Buy tickets online