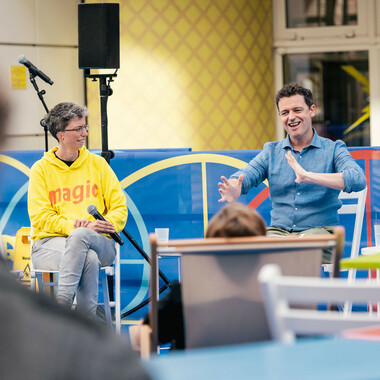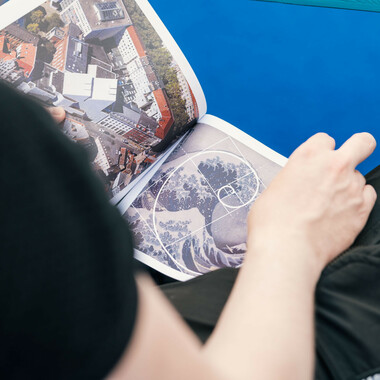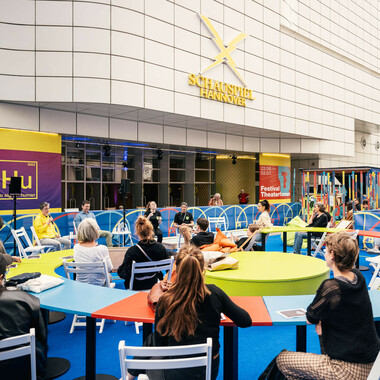 Talk with The DisOrdinary Architecture Project
Making waves – bringing about change but also grabbing people's attention: creating a movement that shifts energy and information from one place to another. British architectural collective The DisOrdinary Architecture Project has seized on this idea to really get this year's festival centre moving. In Prinzenstraße outside the Schauspielhaus they will set up a platform for performances and meetings, for parties and talks. Inspired by Deaf Space and Disability Pride, we will create a genuinely accessible space for diverse people and their real lives. Deaf architectural experts Richard Dougherty and Chris Laing have deliberately chosen the shape of the wave to express the performative and social dynamic of sign language and Deaf culture. They will create an unconventional festival centre as an artistic and social meeting point in Hanover with an aesthetic informed by Deaf architecture.
The DisOrdinary Architecture Project invites to a talk at the festival center on Friday, 23 June at 6pm.
---
Production credits
With Richard Dougherty Moderation Anna Mülter Photos Moritz Küstner