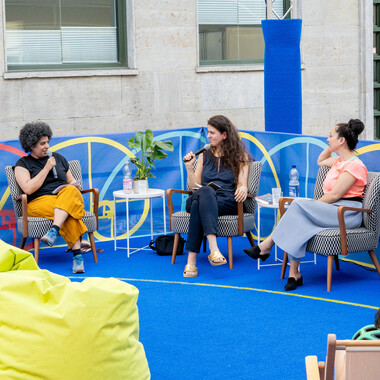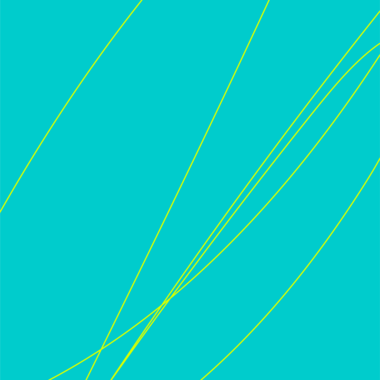 Toolbox #1 – In/Securities
A series of talks by Golschan Ahmad Haschemi & Verena Meyer
Golshan Ahmad Hashemi and Verena Meyer build spaces of multidimensionality. Inspired by selected pieces from this year's festival, they deal with the theme of fragility. In two conversations, they ask themselves and their guests what the topic means to them and in which political and social dynamics they encounter it.
In this Toolbox Talk we would like to look at fragility in relation to in/securities. Together with Melanie Micudaj we will explore how fragile security and our own perception of security is. To what extent do political and social insecurities contribute to fragility? What influence do concrete dangers such as wars, nuclear power, armed violence or border policies have? What happens when the social and individual sense of security begins to falter? We want to discuss together what consequences this has for whom and when our perspectives on protection change.
---
Production credits
Golschan Ahmad Hashemi is a cultural scientist, performer and educational consultant for intersectional educational, art and cultural work critical of anti-Semitism and racism. She performs, researches and teaches at the intersections of artistic, political and academic discourses around relations of dominance, power-critical perspectives and resistant action (strategies).
Verena Meyer has a vision: justice for all! She believes in social change, the solidarity of the numerous comrades-in-arms and the collective. She has known for a long time that there is no one right way and is convinced of interdisciplinary approaches to counteract discrimination. She is a consultant and trainer for empowerment & racism-critical, intersectional education and organisational development.
Melanie Micudaj is a sociologist who focuses on dimensions of inequality. She lives in Hannover and has organized political events full-time for 15 years, including developing the CLINCH Festival, a project very close to her heart. Since 2021 she is part of the leftist, feminist bookstore collective Annabee.
Photos Toolbox 2023 Merve Cowling

This event takes place in cooperation with Spielfeld Gesellschaft, an initiative of the Lower Saxony Lotto Sports Foundation. Funded by the Lower Saxony Lotto Sports Foundation.