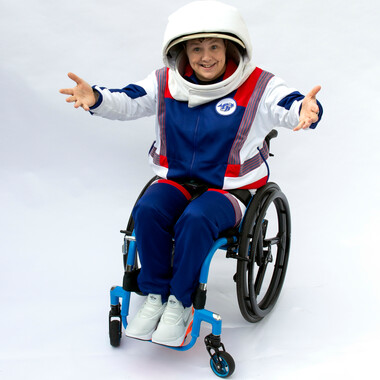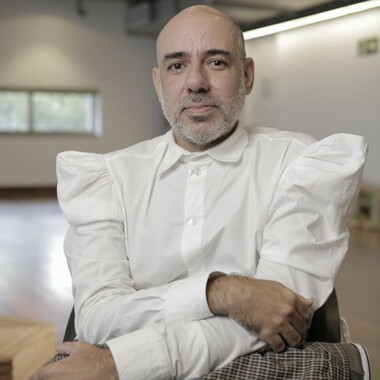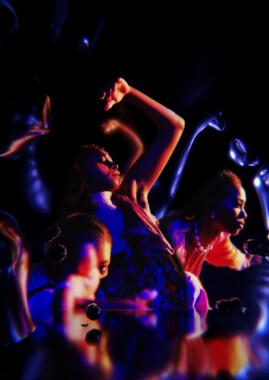 A GATHERING IN A BETTER WORLD
Jess Thom / Touretteshero // Edu O. // Alexandrina Hemsley / Yewande 103
Great Britain, Brazil, Great Britain
A GATHERING IN A BETTER WORLD focuses on the perspectives of artists with disabilities. As part of an international project by the Goethe Institute, the Festival Theaterformen has invited Jess Thom from the project Touretteshero, Edu O. and Alexandrina Hemsley/Yewande103 to perform in and occupy rooms in the "Großes Haus" of the Staatstheater Braunschweig. This means that three different styles will be expressed on three levels of the theater, thereby creating a space for new perspectives and shared experiences where everyone is welcome. According to the disability rights activist Alice Wong, people with disabilities are today's oracles. Together, we want to imagine a future that includes everyone.
A GATHERING IN A BETTER WOLRD is a cooperation with the Goethe-Institut. The inaugural gathering in Braunschweig will be followed by others worldwide in Johannesburg, Montevideo, Shanghai and Kyoto.

Journey to a Better World
Touretteshero invites astronauts of all ages, with or without disabilities, to go on a journey through time and space onboard the spaceship Biscuit. How should the world look like after COVID-19? In creative encounters, conversations, and interactive experiences, we will envision a future that includes all forms of bodies, thinking, and experience. Everyone is welcome to join us in shaping this journey to a better world.

Nunca Mais Abismos (No More Abysses)
The history of people with disabilities is often characterized by exclusion and violence. Edu O. will design a space that asserts an alternative history that makes the experiences of people with disabilities more mainstream. Visitors and performers form a collective body by connecting with each other in a network of collaboration and affection in which disabilities and accessibility for everyone are transformed into aesthetic elements. The starting point of Nunca mais abismos are the bodies of the performers Edu O., Estela Lapponi, and Jania Santos.

Words Collect in My Mouth: All Is Fire and Flood
What does it mean to be alive and to treat our bodies with care and love? How can we return to intimacy? The artist and dancer Alexandrina Hemsley/Yewande 103 explores the cycles of repair and retrieval. Words Collect in My Mouth: All Is Fire and Flood provides an insight into their work. In a room that is soft and enshrouds us like a cocoon, Yewande 103 and artist friends present a collection of dance performances, films, soundscapes, and workshops.

We will publish the detailed programme at the beginning of June.
---
Production credits
Photos Matthew Pountney (Jess Thom), Rebeca Figueiredo (Edu O.), Jack Baraclough (Alexandrina Hemsley)
A GATHERING IN A BETTER WOLRD takes place in cooperation with the Hochschule für Bildende Künste Braunschweig and is supported by the Goethe-Institut. With the kind support of the Karin and Uwe Hollweg Foundation.