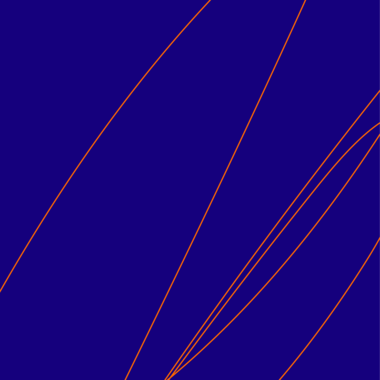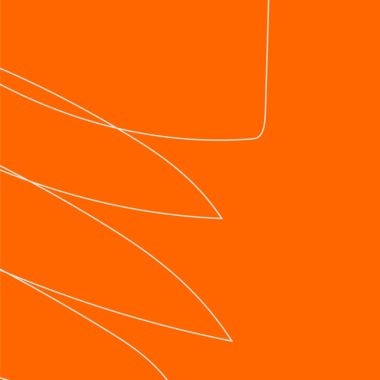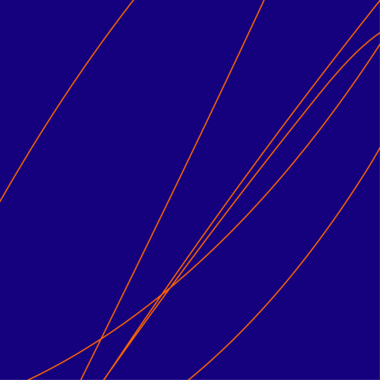 A GATHERING IN A BETTER WORLD
Jess Thom / Touretteshero // Edu O. // Alexandrina Hemsley / Yewande 103
A GATHERING IN A BETTER WORLD focuses on the perspectives of disabled people. As part of an international project by the Goethe Institute, the Festival Theaterformen has invited Jess Thom from the project Touretteshero, Edu O. and Alexandrina Hemsley/Yewande103 to perform in and occupy rooms in the "Großes Haus" of the Staatstheater Braunschweig. This means that three different styles will be expressed on three levels of the theater, thereby creating a space for new perspectives and shared experiences where everyone is welcome. According to the disability rights activist Alice Wong, disabled people are today's oracles. Together, we want to imagine a future that includes everyone.
A GATHERING IN A BETTER WOLRD is a cooperation with the Goethe-Institut. The inaugural gathering in Braunschweig will be followed by others worldwide in Johannesburg, Montevideo, Shanghai and Kyoto.

Journey to a Better World
Touretteshero was founded by Jess Thom and Matthew Pountney with the mission of creating an equal world for disabled and non-disabled people through cultural practice. As part of the clinically extremely vulnerable group, Jess Thom isolated herself for 24 months during the Corona virus pandemic. She has imagined her home as a spaceship; with her friends, colleagues and cat as crew. On 07 July, the Starship Biscuit lands in the 1st floor of the Staatstheater Braunschweig. Disabled and non-disabled astronauts of all ages are invited to go on a journey through time and space. What could and should the world look like after COVID-19? Through creative encounters, conversations, and interactive experiences, we envision a future that includes all bodies, minds, and experiences as we travel through the stars on our journey to a better world. All are welcome to join us in creating the journey to a better world. Tarik Elmoutawakil joins the crew of the spaceship as a guest artist.

Nunca Mais Abismos (No More Abysses)
The history of disabled people insists on the constant narratives of exclusion, abandonment and violence that dehumanize us. Thus, with the performance-installation Nunca Mais Abismos (Never Again Abysses), we claim that we are already transforming the spaces we occupy, presenting other narratives as a profaning act of humanizing and bringing the experience of disability to the field of the ordinary, the common.
This work was conceived by the dancer, performer, writer and professor Edu O, produced in collaboration with other Brazilian artists. It proposes a mobile net that links artists and audience, in a web of collaboration and affections.
In its conception, this work understands disability and accessibility as aesthetic elements of knowledge production and artistic fruition, where the specificities of the disabled bodies of performers Edu O., Estela Lapponi and Jania Santos are triggers for this creation.
Nunca Mais Abismos is a performance installation that invites the audience to watch, participate and explore. Edu O. and his artistic team developed three different performance modes that reverberate on each other and create spaces of fluency and exchange: Nós (We/Us/Knots), Emergir (To Emerge) and Silêncio (Silence).

Words Collect in My Mouth: All Is Fire and Flood
Words Collect in My Mouth: All Is Fire and Flood draws together multidisciplinary artist and dancer Alexandrina Hemsley/Yewande 103's 2020-2022 body of work, exploring tidal cycles of repair and retrieval.
Within a soft and cocooning space Alexandrina Hemsley / Yewande 103 invite the audience to a collection of experiences across live dance performances, films, a publication , and workshops. Together with her artistic team and Brian Solomon, Hannah Buckley and Jay X as guest artists, Hemsley explores questions around what it is to enliven and be sensitive to our bodies? How can we continue to return to intimacy.
Alexandrina's creative practice lands in the fluid spaces of dance, choreography, writing, facilitating and advocacy. Their interests are both enduring and in expansive states of flux – or just in connection/relation to the processes within life and within living. They turn towards the sensorial, the bodily, the multiple subjective positions of self – and self in intimate relation to self and other selves – as ways to find breath and voice amidst the unjust and inequitable.
In 2020, Alexandrina founded Yewande 103 out of a commitment to work across dance and healthcare spaces to create tender, compassionate encounters with creativity.
---
Production credits
With Jess Thom / Touretteshero, Edu O., Alexandrina Hemsley / Yewande 103 Dramaturgy (Braunschweig) Lena Iversen Collaboration Production Nastasia Herzog Assistance Set Design, Technical Coordination Nora Schreiber

A GATHERING IN A BETTER WOLRD takes place in cooperation with the Hochschule für Bildende Künste Braunschweig and is supported by the Goethe-Institut and Aktion Mensch. With the kind support of the Karin and Uwe Hollweg Foundation.