A Call to Dance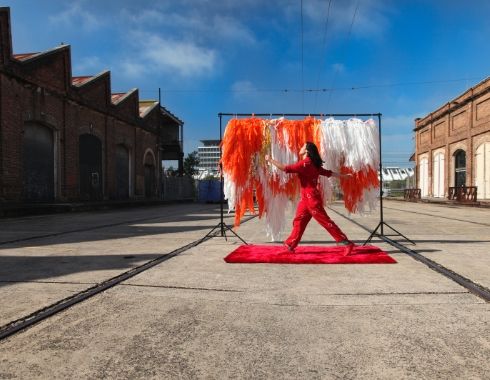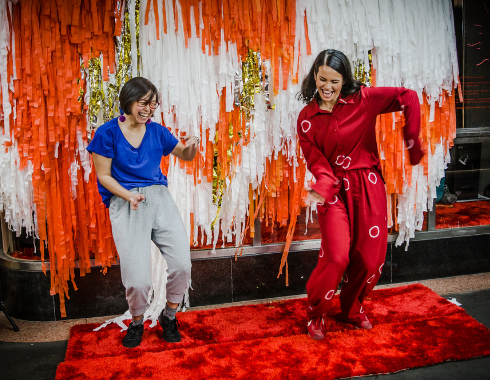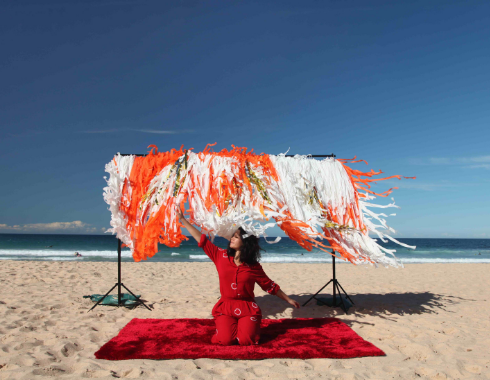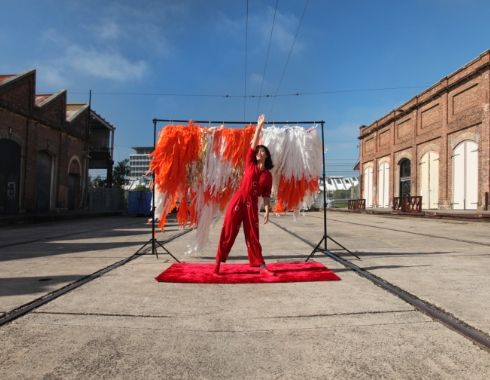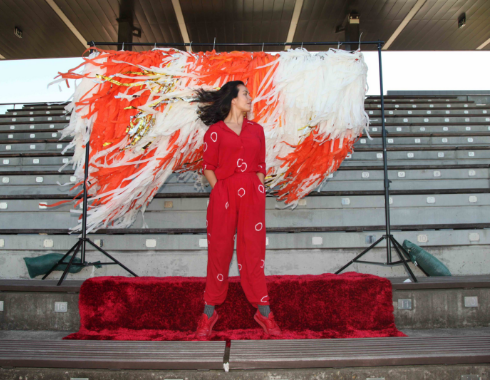 ---
Amrita Hepi . Sydney . Australien
---
Performative portrait of a Hannover in motion
The beginning of Amrita Hepi's piece will be an encounter, which the Australian will invite the public to in her shop in the city centre, opened especially for the festival. In one-on-one conversations, she will talk to people about belonging, public space, intellectual property and bodies. Who owns what? Who controls what, and who can use what? Who is excluded? Together with the people she talks to, the choreographer will develop movements that manifest resisting, joyful and very personal gestures.
Every evening, Amrita Hepi will perform the movements she collected during the day on Ballhofplatz in front of her little shop and in other locations in the city. After the two-week residency, she will create her finale: a solo performance that shows what moves Hannover.
Opening times shop
June 15th - June 18th and June 20th - June 23rd both 10.00 am – 4.00 pm
Daily performance
June 16th - June 18th and June 20th - June 23rd both 5.00 pm
Duration around 10 min
Shop
Gallery for City Artism, Ballhofplatz 3, 30159 Hannover The daily performance and conversations are free – everyone is welcome. We ask you for registration via the registration form. Please use the registration form on the german version of this site.
Idea . Conzept . Performance Amrita Hepi Production Performing Lines
---
Ballhof Zwei
---
26.06. - 27.06. 19:00 Uhr

---
Admission
VVK 9 Euro . AK 10 Euro
Introduction
27.06. 18.30 Uhr . Ballhof Café
Duration
ca. 30 min
Language
Performances without language / Shop-Talks in English with german translation
---
Buy tickets online