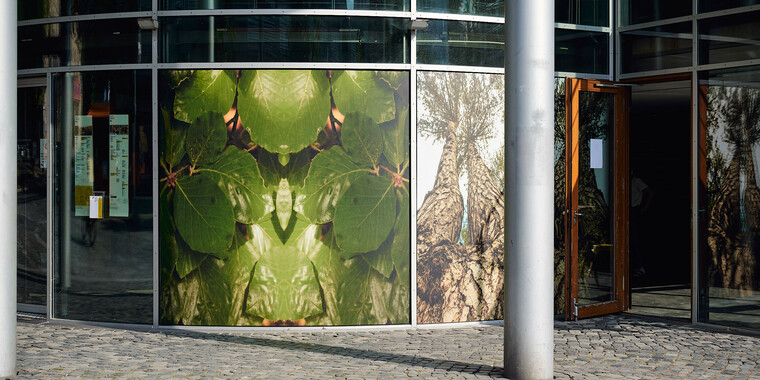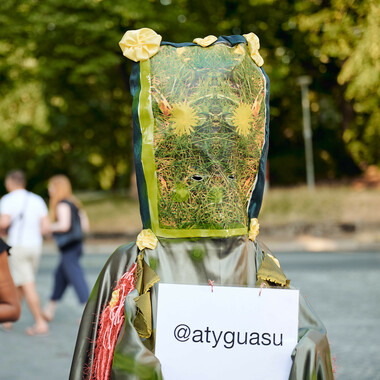 Returning to Theaterformen in 2022, Indigenous artists Denilson Baniwa and Naine Terena, from Brazil, engage with botanical life and raise awareness about some of the environmental challenges of our times.
In I am a Tree!, Naine Terena visually documents the plant world, especially trees and shrubs, from South Africa, Brazil and Germany. Emerging from experiments with image editing softwares, the resulting photographic essay, printed and projected onto different surfaces, proposes a dialogue between human and non-human realms and raises the question: are you a tree? What is rooted in you beyond what we can see?
Naine Terena is an artist, art educator and professor at the Catholic University in Mato Grosso do Sul, where she created and directs the project "Lab Gente". She works as a curator, communication consultant and organizer of programs for socio-cultural and educational events. Naine Terena is the director of the organization "Oraculo - Communication, Education and Culture", founded in 2012. In 2019, she was one of the five finalists for the Jane Lombard Prize for Art and Social Justice, awarded by the Vera List Center for Art and Politics in New York. She is currently developing an app for teaching the Terena language in indigenous schools in Mato Grosso.

Leaflet I am a Tree!
---
Production credits
Artwork Naine Terena Production Jamille Pinheiro Photos Moritz Küstner