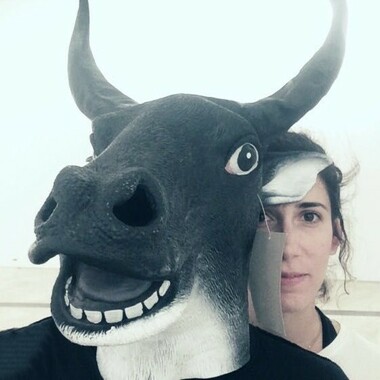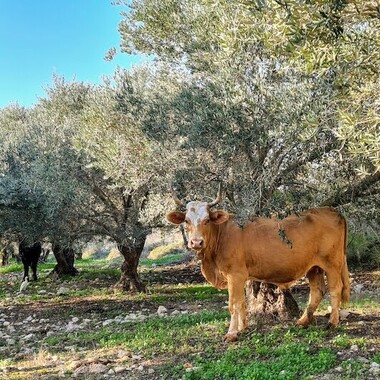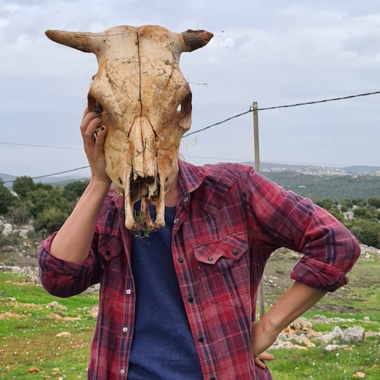 Can you still hear the bombs? I can hear them.
Growing up in a conflict zone means living and breathing politics. The Palestinian choreographer and actor Samaa Wakeem asks herself how these experiences impact on her identity. Does the trauma transfer from one generation to the next?
In a journey towards the moment, she began to fear for her freedom, the piece dives into her memories of growing up under occupation, exploring the various realities she lives in, and the fantasies she's created out of fear and hope in order to survive. As fear overtakes her, her world begins to disintegrate: the floor becomes unstable, and the sounds begin to warp, creating a world where reality and fantasy blur.
"Losing it" is a quest to find balance amidst the illogical, bizarre and distorted reality of life under occupation. Created in conversation with the score played live by Samar Haddad King and accompanied by Wakeem's vocals, the sounds that once caused fear and the sounds that once provided solace become woven together to the point where past and present cloud the future.
Samaa Wakeem graduated from the faculty of Theatre at the University of Haifa. She has performed in various international productions such as "Badke" by A.M Qattan foundation, KVS and Les Ballets C de la B in Belgium. "Losing it" was developed as part of the Goethe Institute project "Un|Controlled Gestures?" (2019-2020).
Samar Haddad King, Artistic and Founding Director of Yaa Samar! Dance Theatre earned her BFA in choreography at Ailey/Fordham under the tutelage of Kazuko Hirabayashi. King choreographed the 2019 musical We Live in Cairo, (American Repertory Theater, Boston), and co-authored a chapter on dance in the Arab World for the 2nd edition of Contemporary Choreography in 2018.
---
Production credits
Co-creators: Samaa Wakeem & Samar Haddad King / Performed by: Samaa Wakeem / Music: Samar Haddad King / Music track: Autostrad / Light designer: Cord Hladun / Translation: Christopher Fares-Köhler
Production: Samaa Wakeem, Khashabi Theatre, Yaa Samar! Dance Theatre and Festival Theaterformen