PORCELAIN WHITE: THE CONVERSATION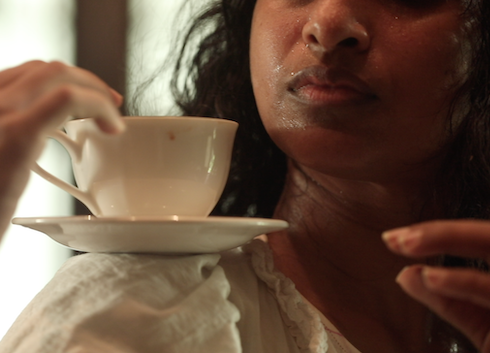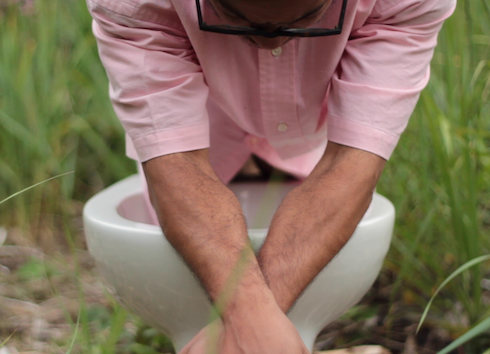 ---
Zwoisy Mears-Clarke . Venuri Perera . Kingston . Jamaica I Colombo . Sri Lanka
---
A conversation across oceans on white heritage
Venuri Perera and Zwoisy Mears-Clarke, born oceans apart in former colonies of Britain, find that they have in common a 'whitened' inheritance. They were both brought up in the English-speaking middle class, which maintains certain practices adopted from the former colonial masters, that protect their social status. Conversing across continents, they probe their complicity. In this film, they unravel the complexities and limits of their inherited privilege as they inhabit neocolonial spaces.
Online conversation The One Thing That Helped
With Zwoisy Mears-Clarke, Venuri Perera and Martine Dennewald
SAT 11.07. 07.30 PM

We are using the video platform Zoom for the discussions. If you would like to participate, please email us on talks@theaterformen.de You will then be given access to the individual events.

Concept . Text . Performance Zwoisy Mears-Clarke . Venuri Perera Direction Arun Welandawe-Prematilleke Cinematography Germany Florence Freitag Cinematography Sri Lanka Ryan and Jonathan Wijayaratne Sound Isuru Kumarasinghe Editing Ryan Wijayaratne Translation Melmun Bajarchuu Thanks to Sunila Galappatti . Sara Mikolai .  Namal Jayasinghe . Bandu Hewage

Funded by Goethe-Institut
---
Online
---
11.07. 19:00 Uhr . On Demand SAT 11.07. 07.00 PM to SUN 12.07. 12.00 MIDNIGHT

---