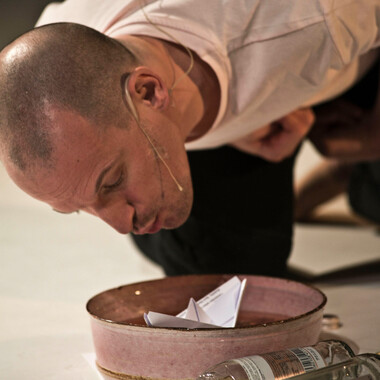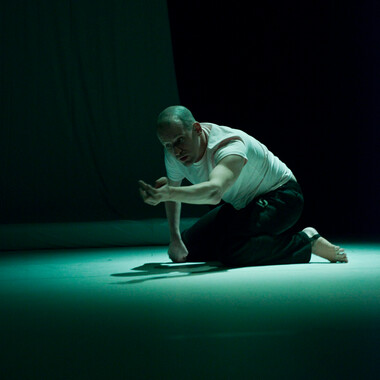 How can a body begin to move when the relationship of this body with its surroundings constitutes a fundamentally precarious and vulnerable moment? A relationship that is easily thrown off balance and that can reveal our own limitations? In Precarious Moves, Michael Turinsky continues his research into choreographic gestures in the context of politically motivated aesthetical concepts.
One key element in this solo will be the question of individual and collective needs and requirements in regard to mobility and mobilization. With his own experience of physical disability, Turinsky will once again draw on the concept of "Crip Time", thereby revolting against the submission of bodies to the rule of systemic regimes of hegemonic mobility and mobilization cultures. Alternating between concepts of the organic and organization, Precarious Moves will serve as the basis for exploration of this strange bond that connects the body with the sensual world in which it is placed.
Michael Turinsky lives and works as a choreographer, performer and theoretician in Vienna. He is interested in an extensive engagement with the specific phenomenology of the body labeled as "disabled" and on the other hand in a rigorous engagement with discourses around the productive tension between politics and aesthetics.
---
Production credits
Concept, choreography, performance: Michael Turinsky / Music: Tian Rotteveel / Set design, costume: Jenny Schleif / Light: Sveta Schwin / Photos, videos: Michael Loizenbauer / Dramaturgical advisor: Gabrielle Cram / Translation: Karen Witthuhn / Production: Anna Gräsel und groundworkers.at
Co-production: Tanzquartier Wien, HAU Hebbel am Ufer / With support from Kultur Stadt Wien, BMKOES