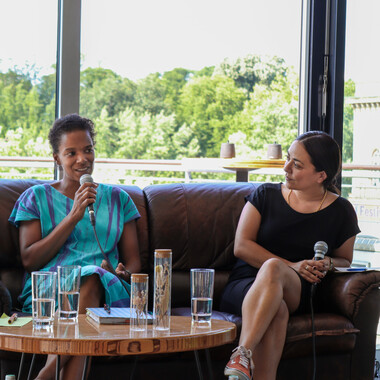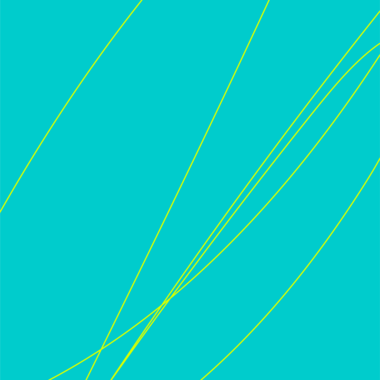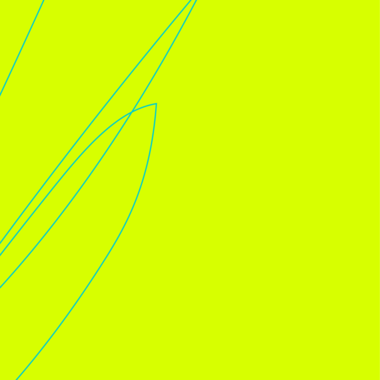 Toolbox #2 – Fragility as a state
A series of talks by Golschan Ahmad Haschemi & Verena Meyer
Golshan Ahmad Hashemi and Verena Meyer build spaces of multidimensionality. Inspired by selected pieces from this year's festival, they deal with the theme of fragility. In two conversations, they ask themselves and their guests what the topic means to them and in which political and social dynamics they encounter it.
In this Toolbox Talk we would like to look at fragility as a constitutional state. Together with Joanna Mechnich, we would like to discuss different ways of dealing with our own fragility and furthermore reflect together on whether these can become a political statement. Together we want to find out whether this fragility is helpful as a starting point for resistance and visions. We ask ourselves if and how we can transform vulnerabilities into strength. What strengthens us individually and what strengthens us collectively?

---
Production credits
Golschan Ahmad Hashemi is a cultural scientist, performer and educational consultant for intersectional educational, art and cultural work critical of anti-Semitism and racism. She performs, researches and teaches at the intersections of artistic, political and academic discourses around relations of dominance, power-critical perspectives and resistant action (strategies).
Verena Meyer has a vision: justice for all! She believes in social change, the solidarity of the numerous comrades-in-arms and the collective. She has known for a long time that there is no one right way and is convinced of interdisciplinary approaches to counteract discrimination. She is a consultant and trainer for empowerment & racism-critical, intersectional education and organisational development.
Joanna Mechnich is an Afrofuturist in training, empowerment trainer and part of the tuerspion collective - a magazine by and for (post-)migrants, people of color, Black people, and Jews. She has published two of her poems in the poetry collection "ÜberLIEBEn" by Taudy Pathmanathan and Tamer Düzyol.

Photos Madeleine Franke

This event takes place in cooperation with Spielfeld Gesellschaft, an initiative of the Lower Saxony Lotto Sports Foundation.