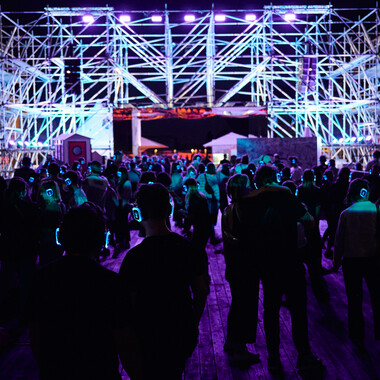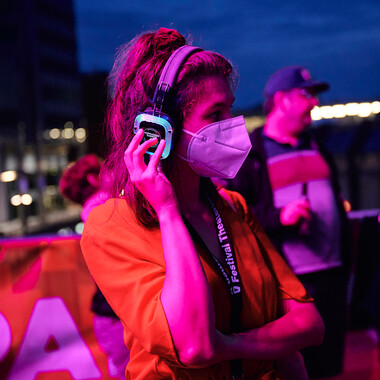 On the evening of the festival opening and every Friday and Saturday, the Festival Theaterformen invites you to dance! From 9 pm onwards, the festival centre becomes a dance floor for our silent discos, where the music comes not from loudspeakers but from radio headphones. These not only lend you a particularly galactic touch - the silent beats let us experience the Herzogin-Anna-Amalia Square from a completely different angle at night.
At the festival opening the collective EQuemÉGosta? will be DJing. They are also part of this year's festival program and will be showing their piece IS THIS A BLACK?
All other DJs will be announced here soon.
---
Production credits