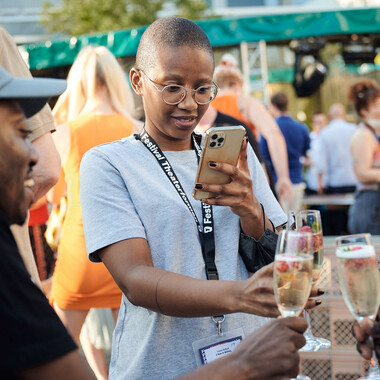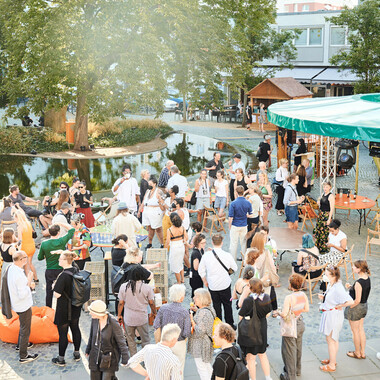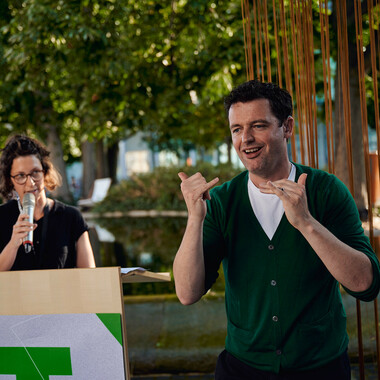 The opening of this year's festival is an invitation to the whole city!
In the early evening of 22 June, Anna Mülter and the architects inaugurate the festival centre on Prinzenstraße and, together with artists from the festival, give the starting signal for eleven days of theatre summer at the Staatstheater.

In the Schauspielhaus, Manuela Infante opens the festival programme with Was ihr nicht sehen könnt - Eine Vampirgeschichte (What you can't see - A vampire story) and leads us down into the cool depths of the underworld.

Finally, the Silent Disco in the festival centre brings us back to the hot surface with good music, where you can end the evening with ice cream and cool drinks or turn the pool into a party. MAKE A SPLASH!
---
Production credits
Interpreter for Spoken German and German Sign Language (DGS) Oya Ataman Interpreter for English and British Sign Language (BSL) Liam Jones-McCabe Photos Moritz Küstner